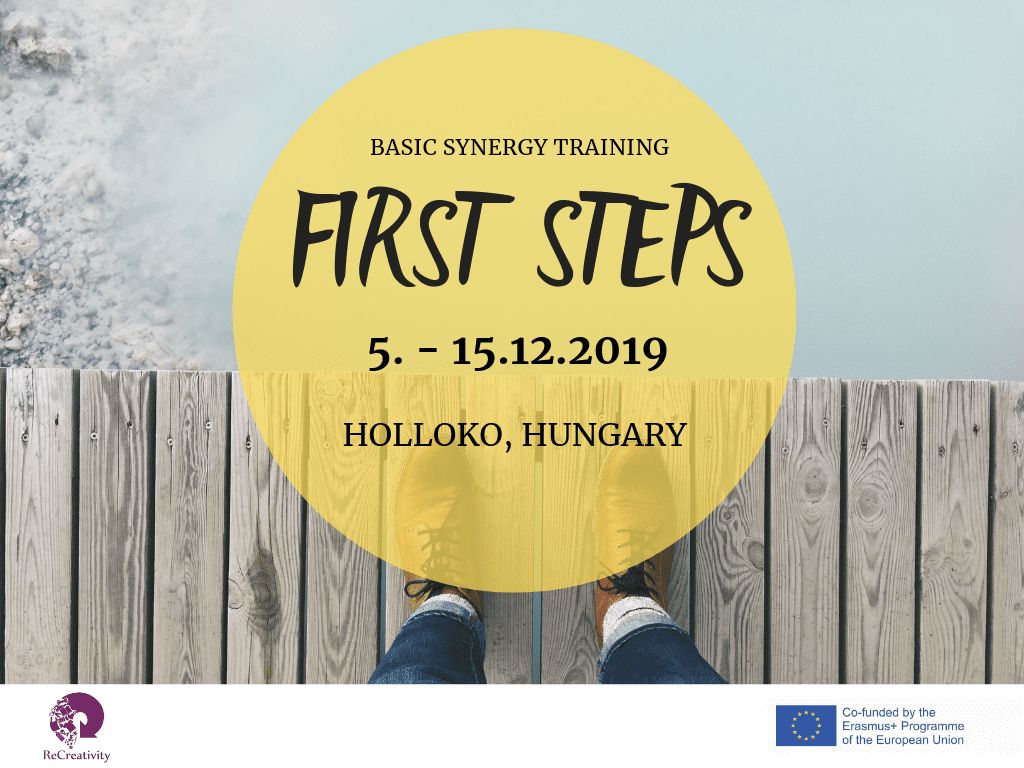 Do you feel the need to change things around you? Are you thinking how to make a move and become a changemaker? Do you have a project idea in your mind and you are searching for courage to make it happen? Do you want to take a next step in your life?
The "First Steps" training course offers a series of intense personal development processes, that are highly non-formal and experiential. By participating in the training you will have an opportunity to break those limiting concepts which are stopping you to reach your maximum potential and to live the life you want to live. You will have the chance to re-discover how you see the world, how you see people around you and how you cooperate with honest intentions.
We will reach topics such as authenticity, integrity, inclusion, being accountable and many more.
The training is for you if you dare to look at what is deep inside you, and work on it.
The programme is using a method called "basic Synergy training" – it is an intense experiential programme that requires your full participation. Check the infopack for more info and decide if its for you or not.
You will become part of an internation group consisting of youthworkers, volunteers, trainers, entrepreneurs,..coming from Hungary, the Czech Republic, Italy, Austria, Poland, Turkey, Bulgaria, Spain and Poland.
You will have an opportunity to develop your:
Communication skills
Creativity and proactivity
Learning and personal development skills
Leadership skills
Cooperation skills
Planning and organisation skills
Flexibility
Ability to identify and use your ow potential
…and much more!
Participants´profile:
over 18 yrs old
a registered inhabitant of Hungary, the Czech Republic, Italy, Austria, Poland, Turkey, Bulgaria, Spain and Poland
a youth worker / mentor / coach / trainer / volunteer – working
with specific target groups of young people and/or if you have an entrepreneurial idea that needs some polishing
ready to commit yourself to the training, to participate from thembeginning till the end, as well as in to the follow-up part which contains the implementation of a local activity back home after the training
able to work in English
PROJECT DATES: 5. – 15.12.2019
PARTICIPATION CONTRIBUTION: 5O EUR
APPLICATION DEADLINE : 10.9.2019
VENUE: Hollókő, Hungary
The project is funded through Erasmus+ programme which means that food, accommodation, programme, materials and travel costs according to the given distance bands (check infoletter) are fully covered.
More info: INFOLETTER
Application form : click here

Funded by the Erasmus+ programme of the European Union.