Katka Martínková
President, project coordinator, trainer
I am one of the proud "founding mothers" of Brno Connected, I take care of the organisation's functioning and growth. I design, manage and deliver our projects, I take care of the organisation as a whole and its team. I love people, things that have sense, personal development, playfulness and creativity. I believe in the power of human potential and in the fact that everybody can achieve everything they wish for.
I have quite some experience in non-formal education, I have been working  with children, youngsters, as well as young adults, both on  local and international level. With my work, I support individuals on their path to joy, satisfaction and fulfilment in life. I do so by delivering trainings, facilitation and coaching.
In trainings and coaching I am based in methods such as The Way of Council, Non-violent Communication, Art of Hosting. I am also building upon a two-year training in Systemic supervision and coaching that I went through.
I talk a lot, I am learning to listen, I love traveling and taking pictures, I can never resist to chocolate and I recharge my batteries in the mountains. I also enjoy running, skiing, biking, dancing, playing or reading.
Marija Wazi (Nobilisová)
Vice-president, project coordinator, trainer
I see Brno Connected as a stable point in the Czech Republic for me and a space for combining my own dreams with the needs of surroundings. Through this organization I am jumping into projects with youth, leading self-development trainings in this country and abroad and continue dreaming about a gang of people who would take our NGO as an inspiring background and a connection with many similar adventurers from all over the world.
In the academic field I have a  PhD in Social Policy and Work at the Faculty of Social Studies MU. At the same time I am delivering soft-skills courses and being originally a Ukrainian I am also a president of Ukrainian Initiative of South Moravia, with which we organize several cultural and humanitarian events. I spent a year running self-development trainings in Netherlands and a year of running an NGO in Romania, I grew a lot through working in the fields of journalism, cafés, low-threshold clubs, working with drug addicted clients or in marriage counseling. In all these areas I was most inspired by the ability of people to move towards better "self" and the power of sharing and trust.
Lenka Maruniaková
Co-founder , trainer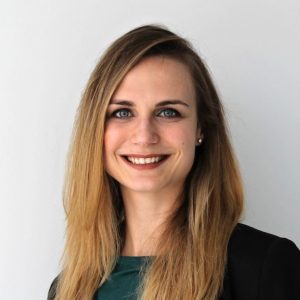 I am one of the excited founders of Brno Connected – I built the cornerstones and direction of the organisation. At the beginning, I contributed to our projects as a team member and a team supervisor. After three years of a break and life in Malta, I re-connected and now focus on further development of BC and the team.
My area of expertise is learning and development. I worked in NGOs, social service, educational institutions, as well as in business. I lived for three years in Malta, where I trained and coached team leaders and managers in companies. In the meantime, I completed the basic level of training in biosynthesis, short-term courses in NLP, coaching, and neuroscience-based tool PRISM. I am simply curious about the world around, so I keep learning.
What drives me in life is delivering and supporting projects that connect people – among each other as well as with their true self. My motto (which I borrowed from Nelson Mandela) is "It always seems impossible until it's done" – I believe that you can achieve things in life even though they might seem unrealistic.
I enjoy good food, coffee, and everyday ordinary moments: ) I give vent to my creativity via painting and singing in the shower (sorry, you will not hear me in public : ).
More about me: LinkedIn
Filip Kňažek
Partnerships coordinator, trainer
In the past years, I´ve fallen for self development and development of soft-skill methods that I already got to know during my pharmacy studies.Thanks to this passion came across Brno Connected. Self development projects make a great sense to me and some of them have had a major impact on my life. I believe they can be the right source of motivation, inspiration, and the right "kick" in your life. It is very important to share experiences and to support others to participating in these projects. That's why I'm in Brno Connected.
I believe that one has to start by him/herself in order to be able to live better and fulfilling life and projects really help in this aspect. Currently, I am a partnership coordinator in Brno Connected – I take care of the selection of participants for projects abroad and I am helping them in case of any problems.
Majka Orlovská
Partnerships coordinator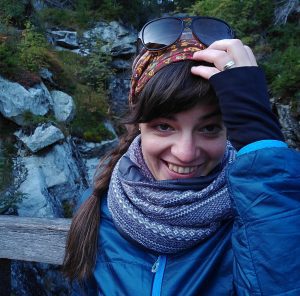 One day I have written to Brno Connected, if I could help them with anything needed, despite the fact that they had written on their website that no volunteer is currently needed. I wasn't discouraged and today I am part of the great Brno Connected team. I am responsible for partnership projects, selection of participants, including all email communication.
I am very active person who would like to learn everything immediately J I am fluent in English, French, Spanish, I can speak Italian and currently learning German. I am interested in public life mostly in Slovakia that is why I am studying Political academy, non-formal educational program. My life mission is to serve the society, bring new ideas and support good things by proposing my hands and time.
I am turning off my head while drawing, dancing, reading books as well as doing any kind of sport where I can get rid of the "sitting energy" and receive a new active one for another activity.