Tereza Krausová
President, project coordinator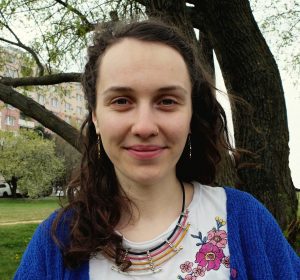 After Brno Connected sent me to an unforgettable self-development youth exchange, I began to wonder who had connected me with something so astonishing. The more I learned about the organization, the more excited I was. I was able to fully grab the enthusiasm in February 2020, when Brno Connected welcomed me among its volunteers. We worked so well together that Katka decided to entrust me with running the organization. Now I am learning everything that the president of Brno Connected takes care of.
I have been devoted to non-formal education since high school. I enjoy co-creating a space where people have the opportunity to get to know themselves and the world from a new perspective, where they can try things for which there is usually no time, and even allow themselves to look a little "weird". While studying psychology, I took the opportunity to participate in the Summer Coaching School and received great tools for leading workshops. At the moment, I mostly enjoy passing on the experience of mindfulness, meditation in movement and deepening well-being.
Thanks to pleasures such as baking, dancing and writing, I can enjoy the mental work that mostly fills my days. My spare-time activities do not allow other aspects of my being to be stunted. It is also important for me to be surrounded by nature and to know that my two rabbit boys are doing well.
Katka Martínková
Co-founder, trainer
I am one of the proud "founding mothers" of Brno Connected, I was taking care of the organisation as a president till spring 2021. I am currently taking a step back and making space for new energy and new people in Brno Connected. I design, manage and deliver our projects and create cooperations with organisations. I love people, things that have sense, personal development, playfulness and creativity. I believe in the power of human potential and in the fact that everybody can achieve everything they wish for.
I have quite some experience in non-formal education, I have been working with children, youngsters, as well as young adults, both on local and international level. With my work, I support individuals on their path to joy, satisfaction and fulfilment in life. I do so by delivering trainings, facilitation and coaching.
In trainings and coaching I am based in methods such as The Way of Council, Non-violent Communication, Art of Hosting. I am also building upon a two-year training in Systemic supervision and coaching that I went through.
I talk a lot, I am learning to listen, I love traveling and taking pictures, I can never resist to chocolate and I recharge my batteries in the mountains. I also enjoy running, skiing, biking, dancing, playing or reading.
Marija Wazi
Co-founder, trainer
I see Brno Connected as a stable point in the Czech Republic for me and a space for combining my own dreams with the needs of surroundings. Through this organization I am jumping into projects with youth, leading self-development trainings in this country and abroad and continue dreaming about a gang of people who would take our NGO as an inspiring background and a connection with many similar adventurers from all over the world.
In the academic field I have a PhD in Social Policy and Work at the Faculty of Social Studies MU. At the same time I am delivering soft-skills courses, being originally a Ukrainian I founded the Ukrainian Initiative of South Moravia and currently I am focusing on organisation Narana where we target topics such as zero waste and sustainability.
I spent a year running self-development trainings in Netherlands and a year of running an NGO in Romania, I grew a lot through working in the fields of journalism, cafés, low-threshold clubs, working with drug addicted clients or in marriage counseling. In all these areas I was most inspired by the ability of people to move towards better "self" and the power of sharing and trust.
Lenka Maruniaková
Co-founder, trainer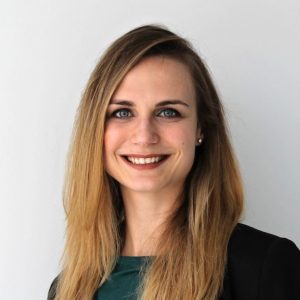 I am one of the excited founders of Brno Connected – I built the cornerstones and direction of the organisation. At the beginning, I contributed to our projects as a team member and a team supervisor.
My area of expertise is learning and development. I worked in NGOs, social service, educational institutions, as well as in business. I lived for three years in Malta, where I trained and coached team leaders and managers in companies. In the meantime, I completed the basic level of training in biosynthesis, short-term courses in NLP, coaching, and neuroscience-based tool PRISM. I am simply curious about the world around, so I keep learning.
What drives me in life is delivering and supporting projects that connect people – among each other as well as with their true self. My motto (which I borrowed from Nelson Mandela) is "It always seems impossible until it's done" – I believe that you can achieve things in life even though they might seem unrealistic.
I enjoy good food, coffee, and everyday ordinary moments: ) I give vent to my creativity via painting and singing in the shower (sorry, you will not hear me in public : ).
More about me: LinkedIn