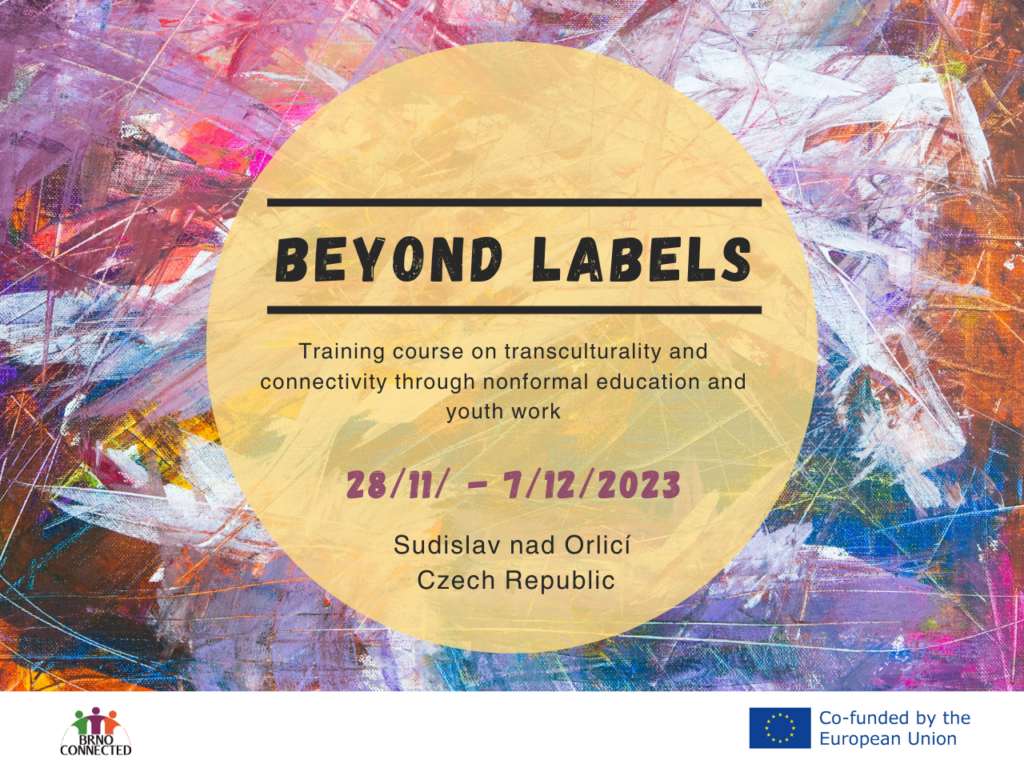 Refresh your perspective on intercultural learning which goes beyond typical intercultural evenings. Explore your own identity and identity of others in a safe space. Critically analyse national approaches and mental models of interculturality in youth work. Acquire competences and tools that support connectivity, cooperation and respect for diversity. Learn how to design learning activities for youth with sensitivity and in regard to crises of separation.
We believe that youth work has the power to shape the perception of the world. It is about time to start imagining other ways of approaching each other and organizing ourselves, focusing on connection rather than division. Nowadays the world requires a different narrative and different intercultural learning, that goes beyond labels and beyond national borders. 
We decided to create a training programme which critically reflects the current state of intercultural learning (ICL) in nonformal education and youth work. Constant country presentations where participants focus on "typical" food and drinks just reinforce stereotypes, as well as identifying people only based on the question "Where are you from?", widens the gaps between people.
The current form of intercultural education and a divided society leads us to ask these questions:
Why is European intercultural learning dominated by a national concept of culture, built on national borders that literally divide young people?
How to work with diversity in education in a way that promotes connectivity instead of division?
What competencies to enhance in educators to foster paradigms of cooperation and compassion, justice and equality?
With this training we want to create a space for:
critical reflection on hidden assumptions behind the concept of nation,
re-imagination of different forms how we can relate to each other and forms a democratic society can take,
designing intercultural activities where cultures are not simplified as national but rather represent the lived experiences of young people,
bringing the transcultural and anti bias approaches into youth work, which look at culture and identity as something highly personal, fluid, changing and dynamic,
looking at ways to sensitize youth workers and young people to this topic, how to bring more awareness, as well as respect and understand different starting positions.
TARGET GROUP:
people active in youth work: trainers, facilitators, volunteers, coordinators of volunteers, social workers, teachers or other educators
18 + years old
able to communicate in English fluently
living or coming from the Czech Republic, Italy, Hungary, Bulgaria, Romania, Croatia Greece or Poland
There will be 25 people in total, including the trainers.
TRAINING DATES: 28.11. – 7.12.2023
APPLICATION PROCESS: Participants are selected continuously, based on the quality and relevance of their application. You will receive information whether you are selected within three weeks from applying.
VENUE: Kubasova Chalupa, Sudislav nad Orlicí, Czech Republic
TRAINERS: Katka Martínková, Klára Berg
PARTICIPATION FEE: 40 – 90 eur
The project is funded through the Erasmus+ programme of the European Union, which means that food, accommodation, programme, materials and travel costs according to the given distance bands (check infoletter) are fully covered.
Application form : click here
Funded by the Erasmus+ programme of the European Union.