Eyes are the windows to the soul. This very famous saying known already from the Bible made our journey through the "Speak Up: Communicate effectively" project very special. We started as a group of individuals in Hollókö, Hungary close to Slovakian boarder. Thanks to series of activities, tools, techniques and workshops we changed. A lot. The term COMMUNITY has proved to be important as each of us became an  important part of it. The group of 27 people from 6 countries shared together for 8 days space, vegetarian food, entertainment, time and thoughts.
If you're a part of a community, things are no longer only about you. You need to accept yourself, as well as others and take care. You don't need to worry about anything, you just need to keep your mind and eyes open. This was also our case and that´s how we became a family.
Our experience cannot be expressed by words. Though if we would need to speak about them we would use words as self-expression, touches, movement, dance, gratitude,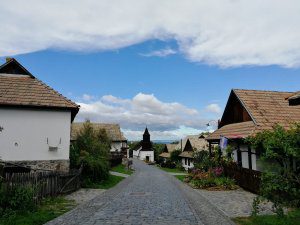 connection and journey – to the one selves, group or nature, team & group work, getting out of comfort zone, sharing, self-reflexion, importance of the voice volume, importance of getting and receiving compliments, trust, honesty, patience, fun, alliance, exploration, presence and mindfulness, taking responsibility, a lot of unexpected emotions, communicating the needs, building common ground, being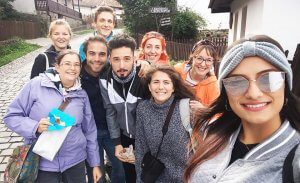 perceptive of the needs of others and also importance of the silence.
Our journey through effective and affective communication has started on the Speak Up project.
However, it is not ending here. We are full of energy that our community gave us and we will be using it in our future life for a long time.

The project was realized and funded through Erasmus+ programme.