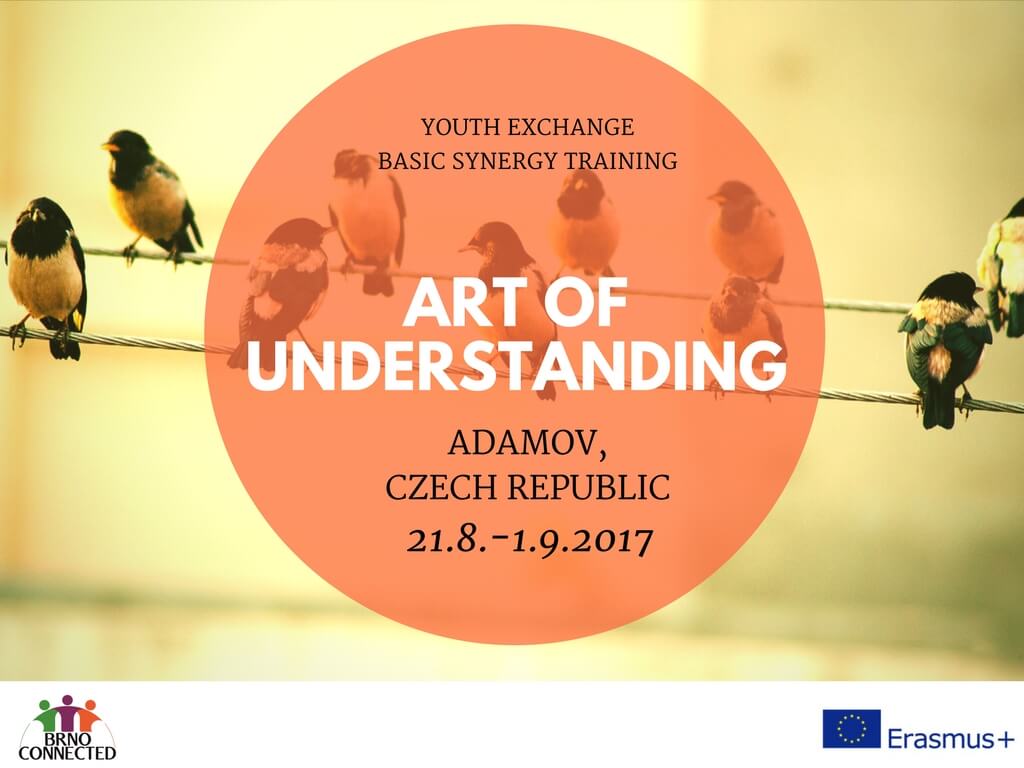 "A lot of problems would disappear if we talked to each other instead of about each other."
Come and discover how you create your reality and relationships through the way of communicating with yourself and others. Join us and find new ways how to authentically connect to one another, to share and to express your ideas and needs.
24 participants. 6 nationalities. 10 days of an intense personal development programme. Synergy method. Experienced international team of organisers. Are you in?
"Art of Understanding" is a ten days international youth exchange focusing on the topic of  communication and personal development.
You will get an opportunity to explore your communication patterns, develop your creativity and
proactivity, create authentic relations with other and with yourself and discover your potential. It will also be about self-expression and cooperation with others, regardless of your cultural or social background.
The approach we are using in the project is basic Synergy training, a personal development method shared among organisations around Europe that belong to International Synergy Group.
You will have an opportunity to improve your:
creativity and proactivity
learning and personal development skills
communication skills
leadership skills
cooperation skills
planning and organisation skills
flexibility
ability to identify and use your own potential
…and much more!
The training is for you if:
You are 18 – 30 years old ( plus one group leader per group that can be older than 30)
 you are a registered inhabitant of the Czech Republic, Bulgaria, Romania, UK, Greece or Hungary
You are unemployed, between jobs or soon to be looking for job (it is not a must but people fitting in the criteria  will have priority in selection)
You want to improve your personal and professional competences and work on your communication skills
you are willing to learn, play, inquire, reflect, experiment and explore in a multicultural group
you are physically and mentally ready to take on 10-14 hours per day of programme
 you are able to work in English
you are highly motivated and willing to actively participate during the whole project
Dates of the project: 21.8. – 1.9.2017
Deadline for application: 15.6. 2017
Venue: Adamov, Czech Republic
The project is funded from a grant of Erasmus+ programme, which means that food, accommodation, programme, materials and travel costs up to the given amount are covered. .
More info: Art of Understanding_infoletter
Application form: click here
If you have any questions, feel free to contact us at brnoconnected@gmail.com
    Funded by the Erasmus+ programme of the European Union.