In the middle of the summer somewhere in the east Netherlands fifty people from ten different countries meet for twelve sunny days to improve employability and entrepreneurship by enjoying the many inspiring outdoor activities and intensifying their behavioral cultural and emotional competencies. Young and inspiring Italians, Greeks, Czechs, Bulgarians, Romanians, Macedonians, Croatians, Lithuanians, Latvians, Netherlanders connected with local Dutch communities and improved personal and interpersonal skills, abilities and capacities.

The beautiful surrounding of Olde Vechte foundation in Ommen witnessed how experienced enthusiastic and compassionate trainers developed and maintained strongly informal but inspiring atmosphere. The spontaneous and creative mood spread all along the project and enabled high-quality learning process.
Lucie: "I am really gonna use things what LevelUp gave me in life. It was very useful! I just finished my university and in a few months, I am planning to move to New Zealand and find the job for a year there. So I think all skills and competencies which we practice here I can use practically very soon. I enjoy the part where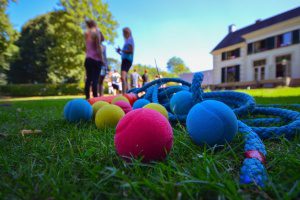 we had to think and act independently without any help of other people."
Andrea :"The group was fine. I did many projects before and this one I enjoyed very much. I had some responsibilities and stuff to do in the Czech Republic before ending, however, the people and atmosphere here were so amazing so in the end I decided to stay till the end and it was a totally good decision. From the position of group leader, I appreciate the part when we have to be creative and prepare the content for the rest of the participants"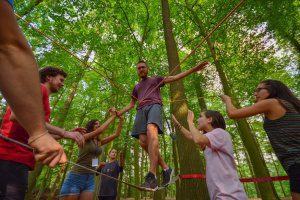 Klára: " I learned so much. This exchange group was really good! I was positively surprised by the amount of young cleaver and capable young people. I have so many friends all over Europe and in two months I will visit my new Croatian friend. The accommodation and the surroundings were also very good. Even the weather was hell, around 36 C, I really like how organizers take care of people here. "
Lucie: "It was superb! Just now briefly after ending I feel as after holiday. But there are so many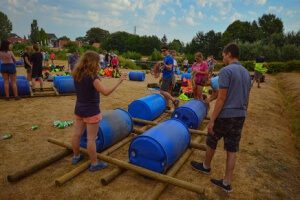 things what we heard and so many people we met! I really enjoy informal education and Im looking forward to participating in another project, maybe similar to this one. Trainers had decent quality and I feel so empowered by all what we had done here. And what I enjoyed the most? I feel now I can take care of myself a bit more as before. I feel more independent now"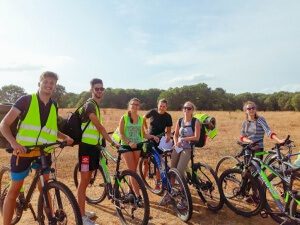 Jan: "Before coming I was little skeptical about the idea two weeks of informal learning in a row. Now I have to admit that we had a good group and good trainers so the project was totally worth it. Aside from the program which was really well balanced, I enjoyed the food."
LevelUp project served not only as a great place to improve employability and entrepreneurship but also as an opportunity to meet many creative people from all around Europe. By working together and combining strengths and differences, participants had the opportunity to level up and take action to their hands.
The project was realized and funded through Erasmus+ programme.