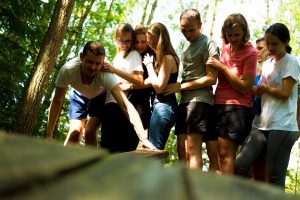 In summer 2018, a Czech group participated in a project called Your Heart's A Compass in Latvia, organised by our partner organisation Piedzivojuma Gars. The project offer space to explore connection to nature and through it, connecting to one self.
What did they leave the project with? Each of them with something else and therefore each has written a paragraph summing up their experience.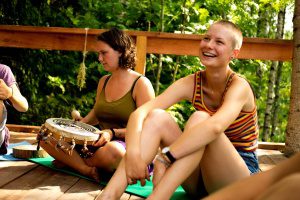 "I would never consider myself as a girl who wants to spend her time on adventurous trips. I wouldn't go almost anywhere but to school, to work and back home. Everything changed when I read an infopack that was promising a stay in a magical chalet in the middle of the Latvian woods far from the civilization.  I decided to overcome my fear of travelling on my own, packed my backpack and set out for a journey to the unknown. That's how I became the youngest member of the project, thanks to this I got the chance to realize that I'm actually able to manage much more than I'd ever think. I learned how to perceive my thoughts and observe my surroundings better and the Latvian forests full of raspberries and blueberries helped me calm down my inner critic. I got to know many amazing people and also a part of me I've never met before. The whole project was a first small step on a greater journey and I'm really glad that I overcame my fears and was able to become a part of such a wonderful thing." (Monika)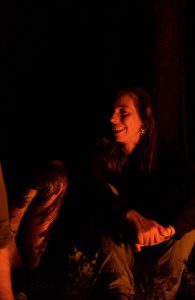 "In July, I spent 10 days in Latvia thanks to the project Your Heart's a Compass. The project helped me connect with myself, with nature around, to relax and to perceive more what I need and experience. I also found that in some things I have made great progress. I went through some deep processes, and I learned a few tricks to calm down and be more grounded. I was swimming in a pond, I slept in a house on a tree, enjoyed the sunsets, walked along the meadow and let the mosquitos almost eat me. I also got to know Riga. I found out that living a week without a mirror is not a problem; on the contrary, you stop thinking about how you look like. I remembered that I need movement in my life and it does not matter if it's yoga or dancing. I have experienced feelings of freedom and security. I had time to spend with myself. I've learned that community life has its own pros and cons. I feel better with myself now. Thank you." (Klára)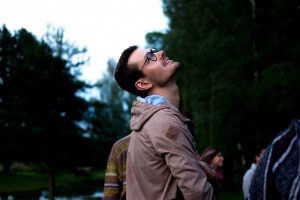 "When I saw the description of the project Your Heart's a Compass, I thought: this is not my cup of tea – I will apply! A bit esoteric youth exchange in nature seemed to my urban myself to be a challenge. But if the heart is a compass of each of us (and I believe that now), mine gave me the right direction. Except for the moments to remember forever, I left the course with real changes in my life. I began to practice meditation, become fond of walking barefoot, and when it is raining, I do not try to hide. And there is much more of that. But I cannot tell you. Go yourself where your compass leads you. There are different, tailored experiences waiting for everybody." (Robert)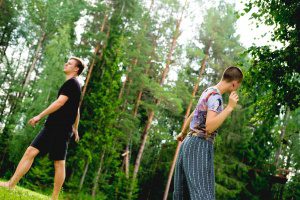 "I remember lying in a treehouse at night, enjoying deep, philosophical conversations with friends. I remember jumping off a pier into a lake and having fun with friends. I remember sharing my feelings and learning new things about myself surrounded by the very same friends. I'm sensing friendship is a key word here. Rites was a place of acceptance, peace and friendship as well as deep feelings and thoughts. A fantastic place to escape the common life, reconnect with oneself and simply be aware and mindful. (Jirka)
Video from the project is here and photos here.

The project was realized and funded through Erasmus+ programme.