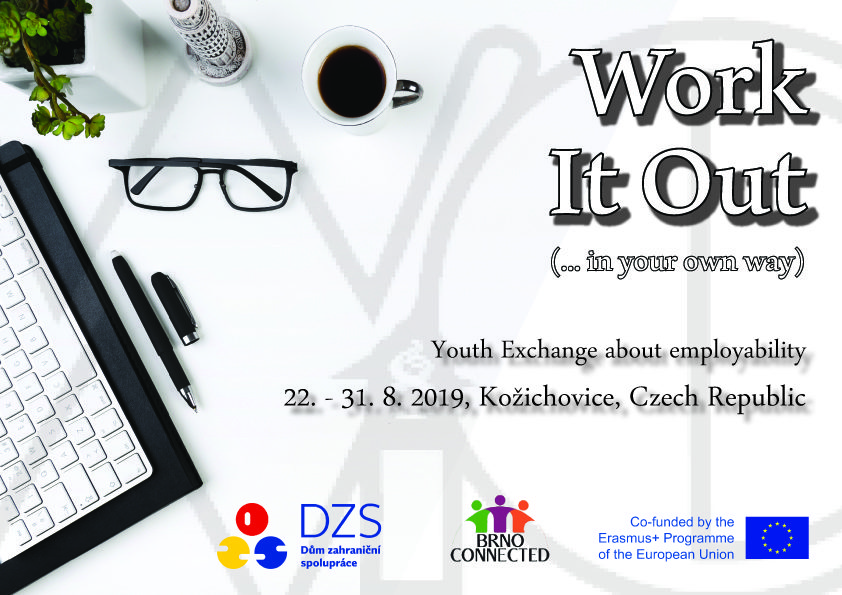 You know you are on the road to success if you would do your job and not be paid for it."
Oprah Winfrey
Join our summer project and discover how to find a job that not only brings money but also happiness! Job market might seem scary and we want to support you in getting to know it, explore it and find ways how to create your dream job. All of this in a nonformal, experiential way together with people from different corners of Europe.
Work It Out is a ten-day youth exchange for those, who are busy with a question how to find or create work that you will enjoy, you will find it fulfilling and you will be paid for it. You will meet like-minded people – those who don´t want to experience stress, boredom and dissapointment at work. In an international group with people from the Czech Republic, Bulgaria, Lithuania, Romania, Italy and Greece, you will explore the topic of work from different angles. You can join the project as participant or as group leader.
What you will experience:
Non-formal education
Workshops
Simulations
Coaching
Peer learning
..and much more!
Group leader profile:
is 20+ years old
Youth Worker (trainer, social worker, manager, pedagogue… or is somehow working with people)
ready to support us with carrying out the project.
Participant profile:
is between 18 and 24
is unemployed or strongly dissatisfied with their job
is ready to actively participate through the whole project
PROJECT COUNTRIES: Czech Republic, Romania, Italy, Lithuania, Greece and Bulgaria
PROJECT DATES: 22. – 31.8. 2019
APPLICATION DEADLINE: 31. 5. 2019
VENUE: Dobrá Voda – Kožichovice, Česká Republika
PARTICIPANTS´ CONTRIBUTION: 50 EUR
The projects is funded through Erasmus+ programme which means that food, accommodation, programme, materials and travel costs according to the given distance bands (check infoletter) are fully covered.
Infoletter: Work It Out
Application form: click here
If you have any questions, feel free to get in touch with us on workitout2019@gmail.com.

Funded by the Erasmus+ programme of the European Union.