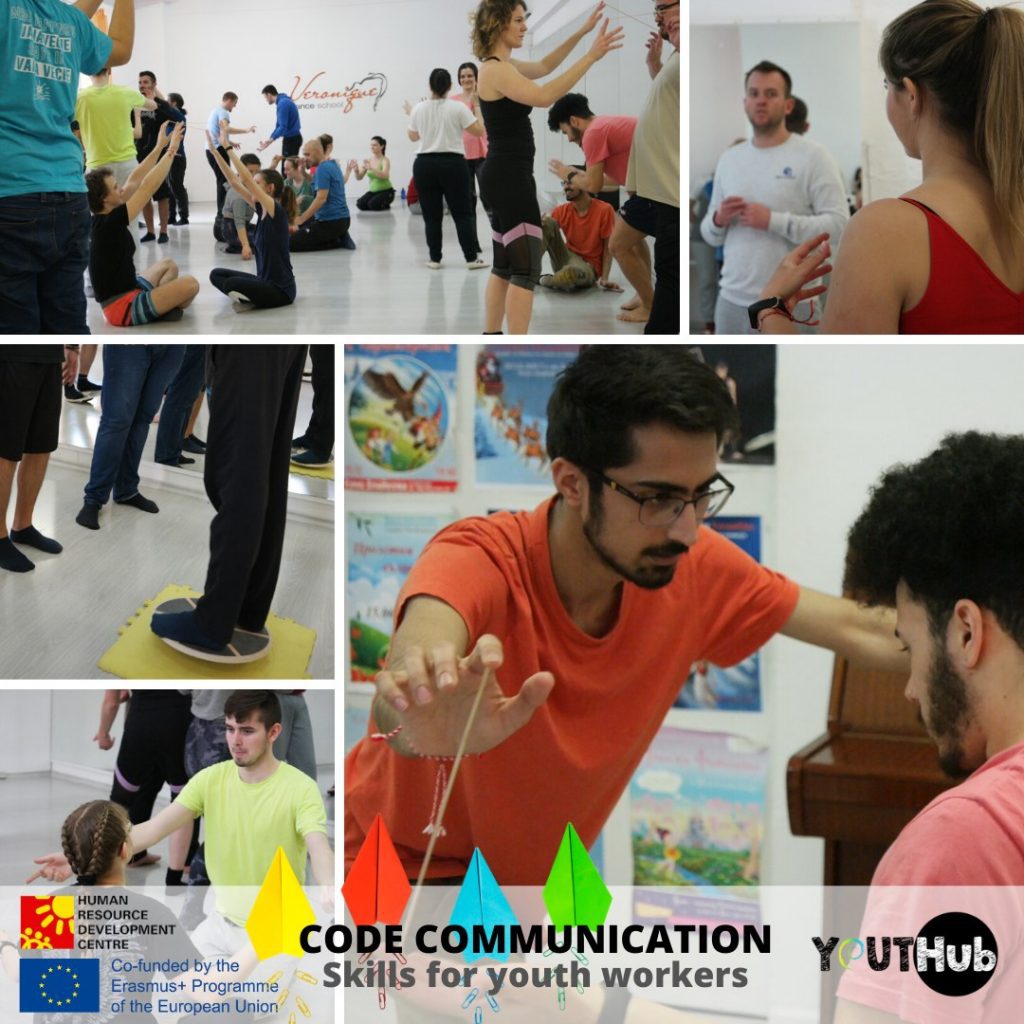 We set out for the training course in Sofia called Code Communication in quite uneasy times, because the fear of coronavirus was already starting to spread. Despite that, I can´t say that our experience was somehow affected by this – quite the opposite. Joking around saying "He sneezed, now we all have it!" became something that bonded our group, which arrived all safe & sound and healthy back to our own countries. But that´s for later.
What was the most intriguing for me, and I think that I can speak on behalf of the rest of our czech team as well, was the possibility to develop my communication skills. (As you could guess already by the training´s name). During the 8 days we focused on techniques such as NLP (neurolinguistic programming) or DISK.
There was however something bigger and more important hiding behind the communication topic. Something that became the main focus of our training – presentation. Each of us came to Sofia already well equipped with home assignments that were meant to help us think about what is important for us – be it a business idea, personal plan or just a bright thought. We formed our plans during the upcomming days into a presentation using the techniques we learned, until they were ready to claim the spotlight.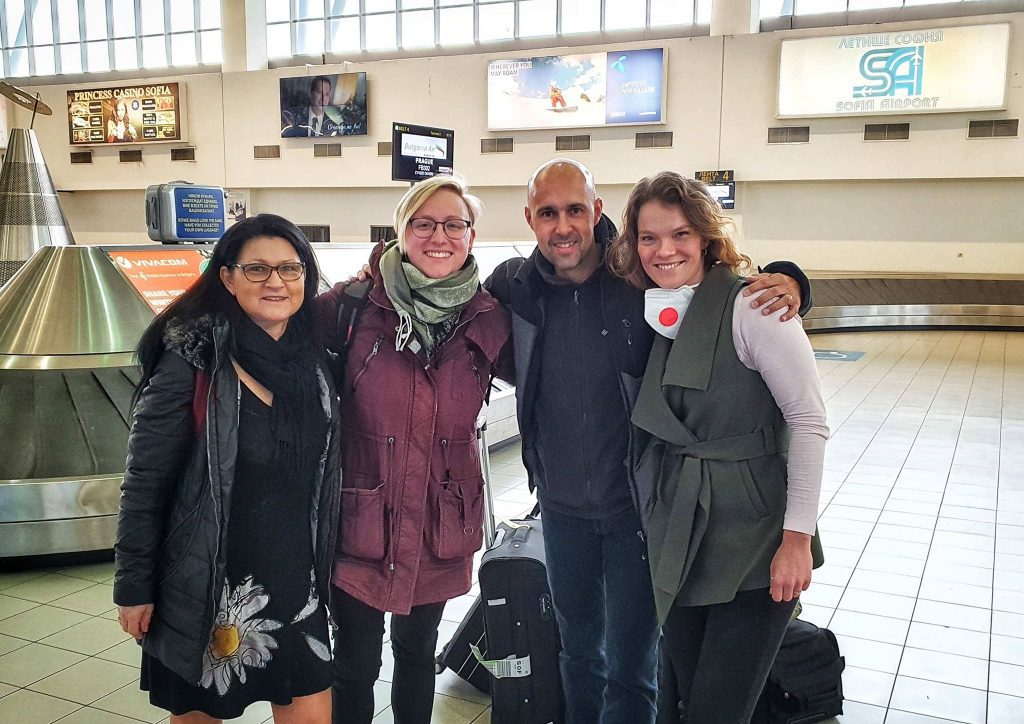 Our presentations weren´t presented just to anybody though – part of our programme was visiting various experts from different fields, whose task was to hear our plans our and to give us a valuable feedback. It was amazing to watch how everyone´s plans formed day by day and how the presenting skills of my lovely colleagues developed.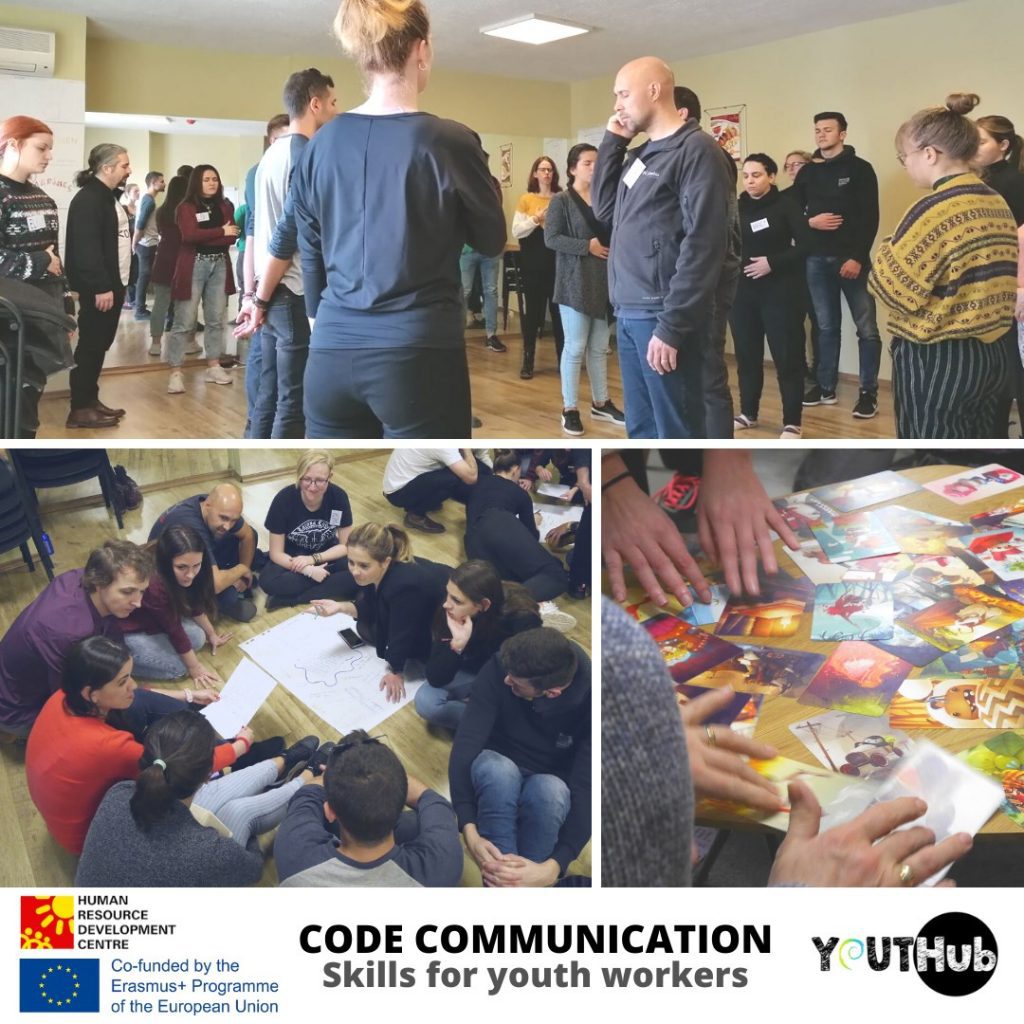 What also added to the variety of our programme were two days of body movement sessions. These activities helped us mainly to connect on a nonverbal level with other person and to be more observant and aware of body posture, gestures and the mimics. We also had a lot of fun during those and they gave us the opportunity to spend more time together outside the learning room. We were quite a diverse group, in which you could find workers, volunteers, students or enterpreneurs from Bulgaria, Romania, Greece, Italy, Hungary or Estonia and of all ages. The cultural side of the training was very enrichening.
What I think was the most beautiful for me during this training was that despite us all being very different, we built a strong sense of community and mutual support. What I take back home from Bulgaria is not only new knowledge, but also nice memories and new friendships!
Marta Slaninková
The project was funded through the Erasmus+ programme.