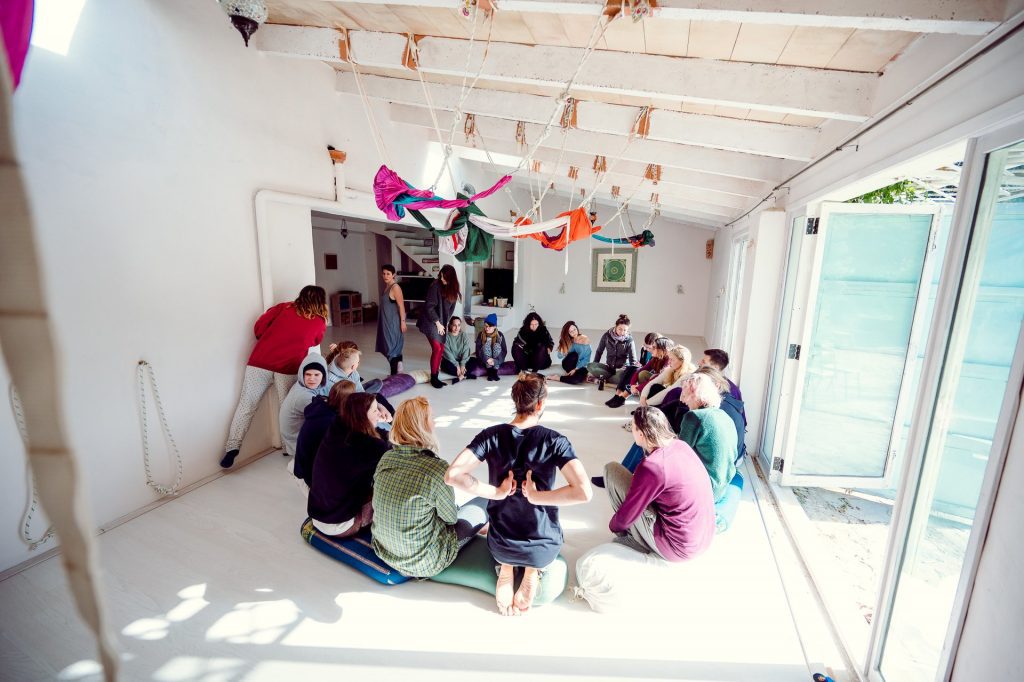 Behind the sun, calming, restoring faith in ourselves and in powers that transcend us. Experience beauty and love firsthand. Knowing that everything is happening at the right time, in the right place, with the right people.

When I left for Stilness in Motion on Thursday, March 5, 2020, I knew it would be great. But when we returned from it on Monday, March 16, 2020, I knew it changed my life.
Stay in a small community of people enclosed in the Yoga Harmony Center s'Om in the middle of the Majorcan countryside. Co-creating a safe place where everyone is admitted indiscriminately and everyone has the opportunity to express, grow and learn at their own discretion. Find being in action. Maintaining connection with the present moment through movement. Developing a loving, caring and fulfilled relationship with your body. Acquiring movement practice for everyday life to maintain full focus on the present moment. On top of that, an excellent balanced vegetarian diet and the principle of zero-waste policy. Mallorca is a dream.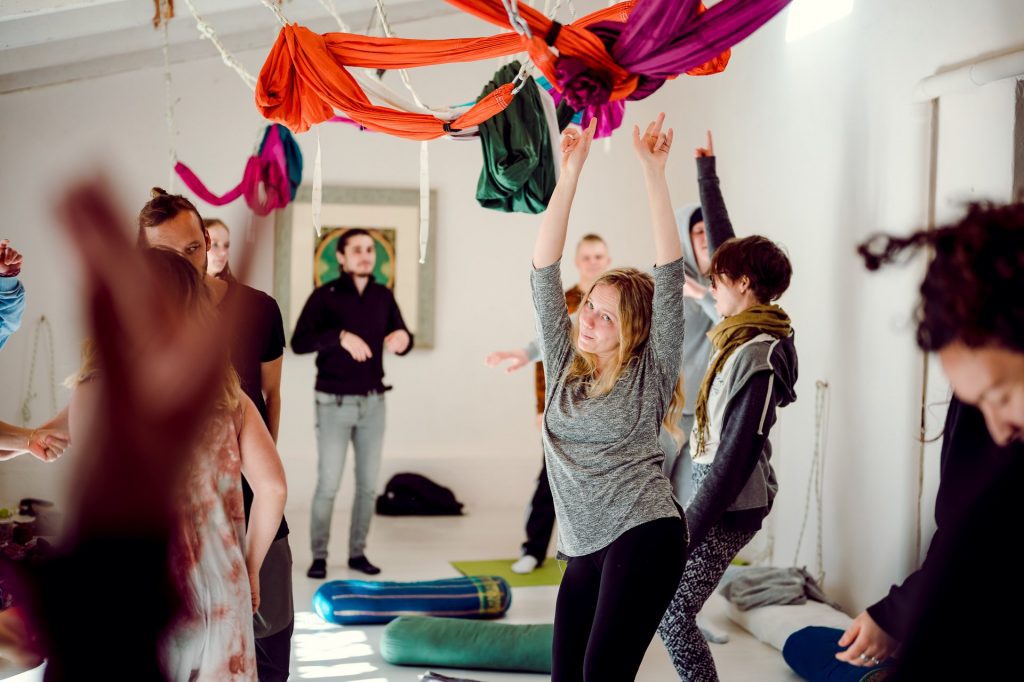 I am one with the Earth that keeps turning
One with the stars that shine
One with the waves that are ocean
One with the light that I see in your eyes
I am the waves
I am the ocean
I am stillness in motion
Every morning I started walking around for an hour. See how the day wakes up. As the rays of the first sun caress my face. Feel the morning breeze or not breeze in the trees. Follow the dewy morning grass and evaporating undergrowth moisture. Watch what has changed since the previous day and how I changed myself. Explore, discover. Trembling your heart as a bird bursts out of the field or filling it while looking at the cute hopping bunnies all around.
Start the day with meditation, calm down, focusing only on yourself and the intention for the day. Then stretch through the sounds of pleasant music. And gain energy in free dance. Freedom! https://youtu.be/diYAc7gB-0A.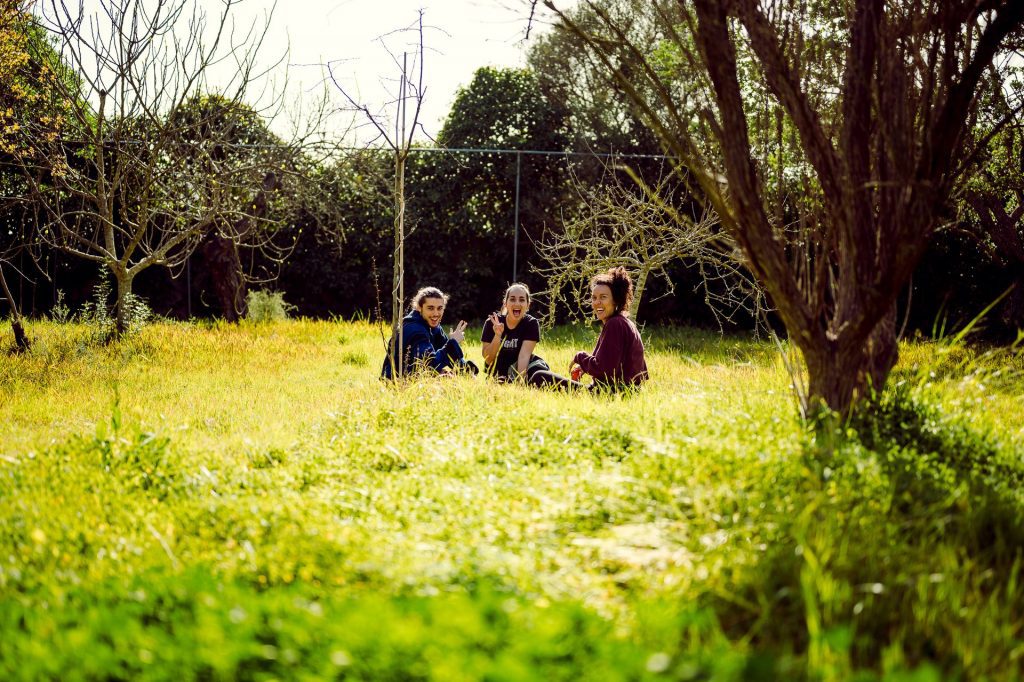 Have your tribe. My people I can count on. People who are here just for me when I need to. People who listen carefully to what I say, even to my silence. Support and acceptance. Hugs, glances, caresses. There is no better belief in ourselves than someone else believes in us.
Can I see myself in someone else's eyes? And what about the light of the setting sun or the candle light? Can I see everything that makes me through the eyes of someone else? Am I able to give as much understanding and compassion to myself as I give to others? Spend an hour gently observing the face, hands, arms, neck, ears, every detail of the partner in front of him. Examine every detail of his skin, his pores, his veins, the texture of his skin… Perceive the color differences in each other's eyes. How the iris turns differently each time with changing light. How is it possible to perceive love and acceptance only with a glance. Without touching or any other physical context. Intimacy, beauty of each of us, acceptance without reservation. It is love.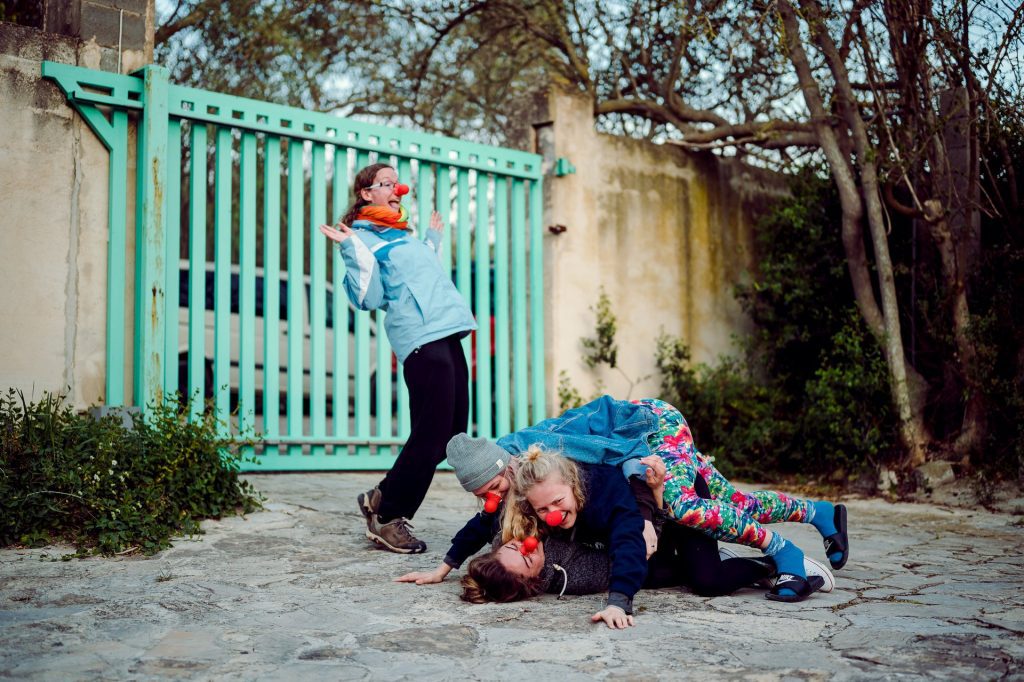 Not only receive, but also give. Can I create a program that fits all its participants? And how do I know what they want? Will I be able to manage it sensitively with regard to the group's mood and energy? Will I be able to adapt it to each and every one of us so that everyone can get the most out of it? Project management, dance, massage,… And at the same time being afraid to try new things, gathering the courage to take the first step, let others support me. Newly acquired knowledge of acrobatic yoga, stretched ropes, opening of all senses, mediation of conflicts, art of clowning, calligraphy, art therapy, improvisation theater and meditation of the future self. And all in two days!


But we didn't keep it to ourselves. Open workshops for the public were held on Friday afternoon. Although only four people arrived due to fear of being infected with coronavirus, we enjoyed it anyway. Heated ropes, slack-line, art therapy, acrobatic yoga, dance, soup for all and finally fire.

The sea surrounded us, it was all around us, to feel in the air, to feel in us. So we went to him one day. The journey was adventurous, but all the more hardened our group, which had to overcome unexpected obstacles on the way. The turquoise sparkling water welcomed us with her cool arms. The wind ruffled our hair, the rocks rising up from the frothy waves like guardians of mystery. Exploration, discovery and amazement did not end. The sea raged and soothed us. The sun awakened and caressed its rays. We were together and everyone alone, like the waves in the ocean. It was beautiful day.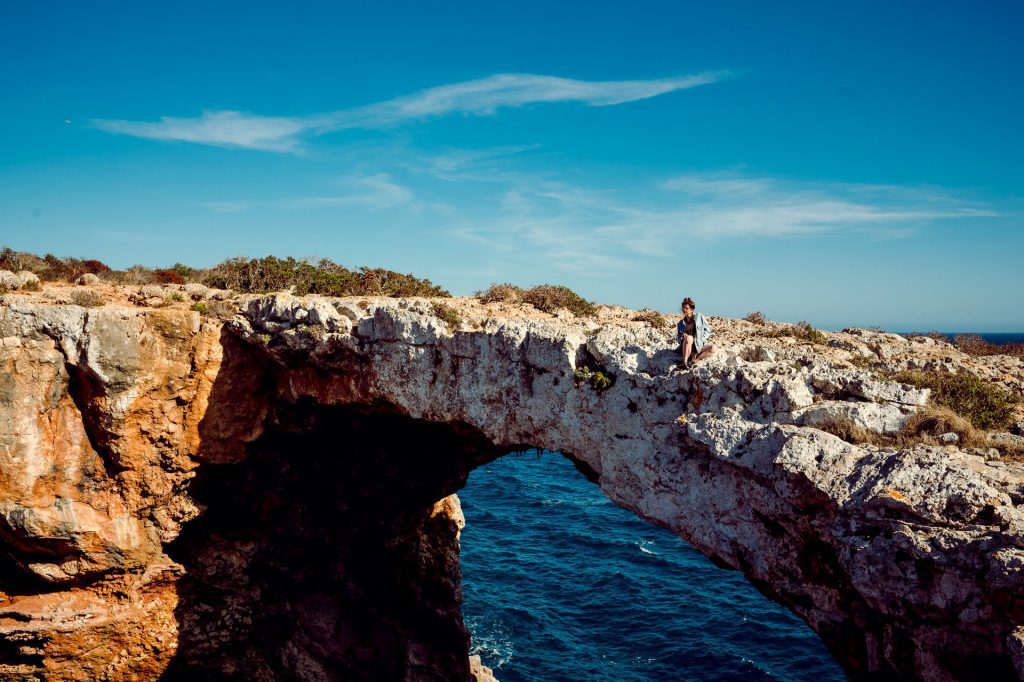 My intention was, within ten days, to find habits that would deepen my presence in everyday life (mindfullness), strengthen my own gratitude, positivity, seek out the right questions, and receive everyone with unconditional love. I went home with all of it. And with much more. Because in the days when the world went crazy and within ten days states shut down schools, shops, borders and forbid free citizens to leave the house, we are messengers of peace and tranquility. We are the ones who believe that everything is happening for some reason and that everything will turn out well. We are the ones who carry the ancient message within us – we are stillness in motion.


Thanks to Mindful Journeys, Asociacion Dinamica and Brno Connected for the implementation of the project and for my participation in it. I am grateful to the Erasmus + program for financially supporting and covering the whole idea. I also thank the yoga center s'Om for being royally hosted all the time and to our exceptional cook Ilse. Last but not least, I thank my guides Mel and Rota for showing us the right direction and their undying support and love.
Lada Matyášová
Photos by: Otto Strazds, Eyeworks
Video from the project here.
The project was funded through the Erasmus+ programme.