Gathering nearly 30 participants from 8 different countries, "Be the change" training course aimed to help youth workers to more easily identify different stereotypes, concepts, and patterns that are influencing young people and themselves mostly in a negative way.
Hi! My name is Petra and I am 26. Since I discovered opportunities of the Erasmus+ program, I have been to many countries and projects, learning about topics from language barriers to sustainable development.
It has become an endless source of inspiration, getting to know interesting people, places and learning new things. I am truly thankful to everyone who is working hard in order to make sure that we – young people – have access to all these benefits. I graduated from university more than 1 year ago and as you can imagine not being a student anymore and having a full-time job has restricted my possibilities to participate in these kinds of activities. Therefore I am always trying to choose a project that in my eyes will help me with my current occupation or life situation. And "Be the Change" was exactly the one I was looking for for a long time.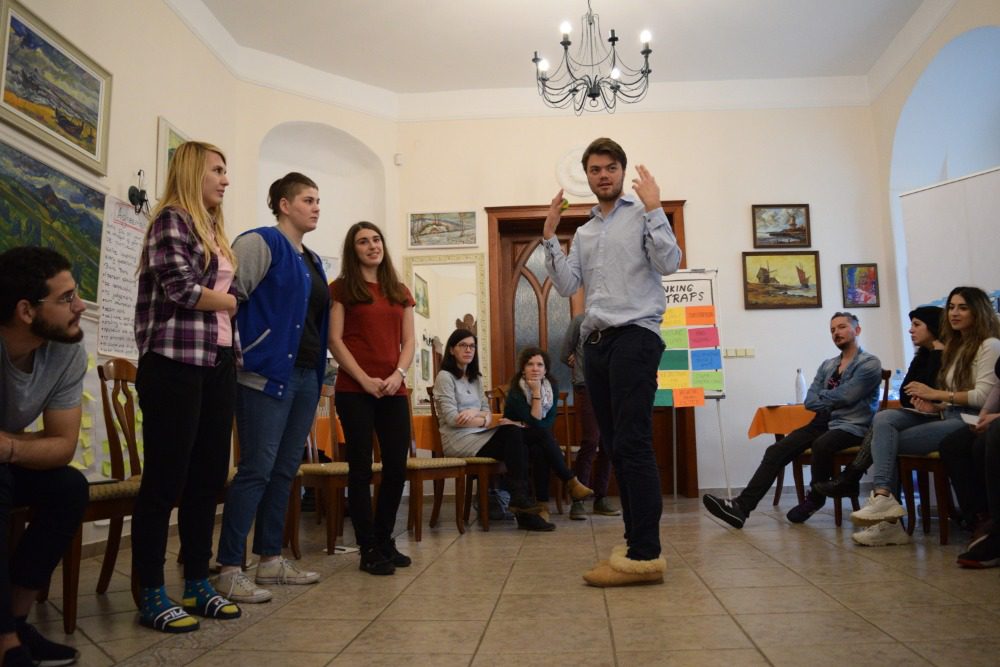 During a very intensive program, we made every day a step further to become more mindful youth leaders, aware of stereotypes and thinking traps we might have had when working with youth as well as in our daily life.
There is SO MUCH to describe and to explain the learning experience we went through and I personally didn´t know where to start when writing this article. After all, I decided to share with you my 3 key learnings.
Being a mind reader
Communication is the key to success and a very important skill these days. However, we are all different and coming from various life situations which can lead to misinterpreted conversations and interactions. In one part of the training, we talked about assumptions and thinking traps. One of the thinking traps is a mind-reading – thinking that we know what the others have in their minds. An assumption is something that you accept as true without question or proof. During a reflection part of one activity, one of the participants shared with us the following sentence that really stuck in my mind: "Turn your assumptions into questions." I was thinking – that so powerful and so simple at the same time! And I started to immediately practice it.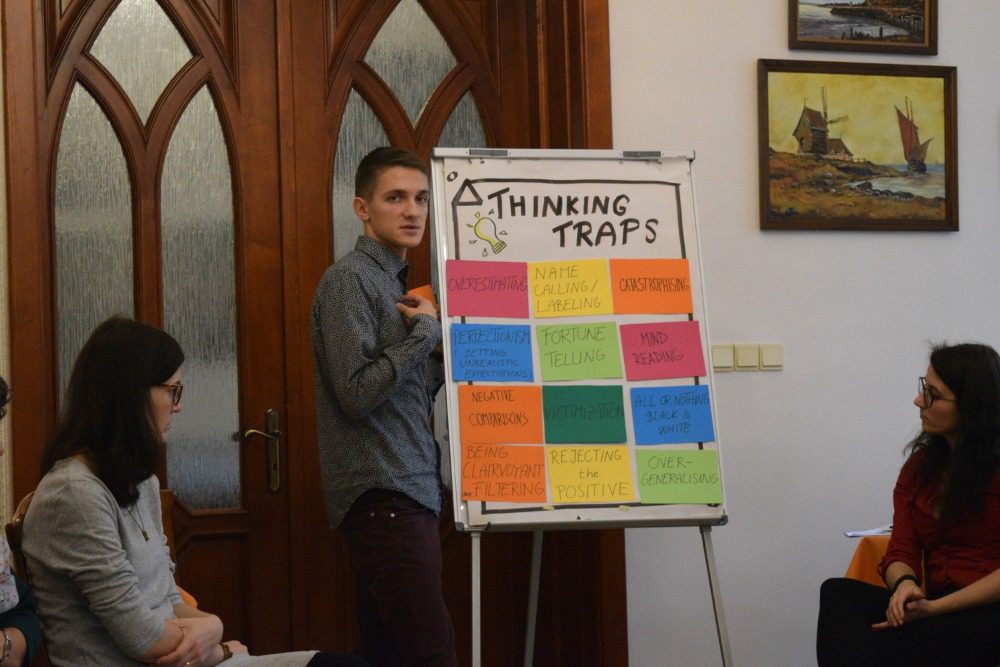 After just a day, I learned that instead of "reading minds" of people and thinking that I know and understand what they're trying to tell me, it's better to clarify and turn my assumptions into questions. After all, nothing can go wrong by asking a clarifying question. And I was surprised how many times things were cleared up in a completely different way compared to what I had first assumed.
Practice gratitude, every day
The set of "Mindfulness principles" is one of the tools that trainers introduced to us in order to help us identify different stereotypes, concepts, and patterns that are influencing us in everyday life. Gratefulness was in my point of view one of the most promoted ones. By going through different set of rituals and practices set by the trainers I became aware and learned to be grateful for "everyday stuff" things and appreciate my life in the given moment. Since then I have implemented to my everyday life a daily gratitude practice – a question "What are you grateful for today?" that I am asking myself and also the people around me. And believe me or not, I can already see a shift in the mindset of my closest and mine.
Embrace vulnerability
At the end of the first training day, our big group of participants split into smaller groups, so-called reflection groups , whose aim was to reflect on a day in smaller circles of people that we trust the most. Some days were harder than the others and getting together to discuss how the day was for me with the people I liked and felt save was truly a helpful ritual.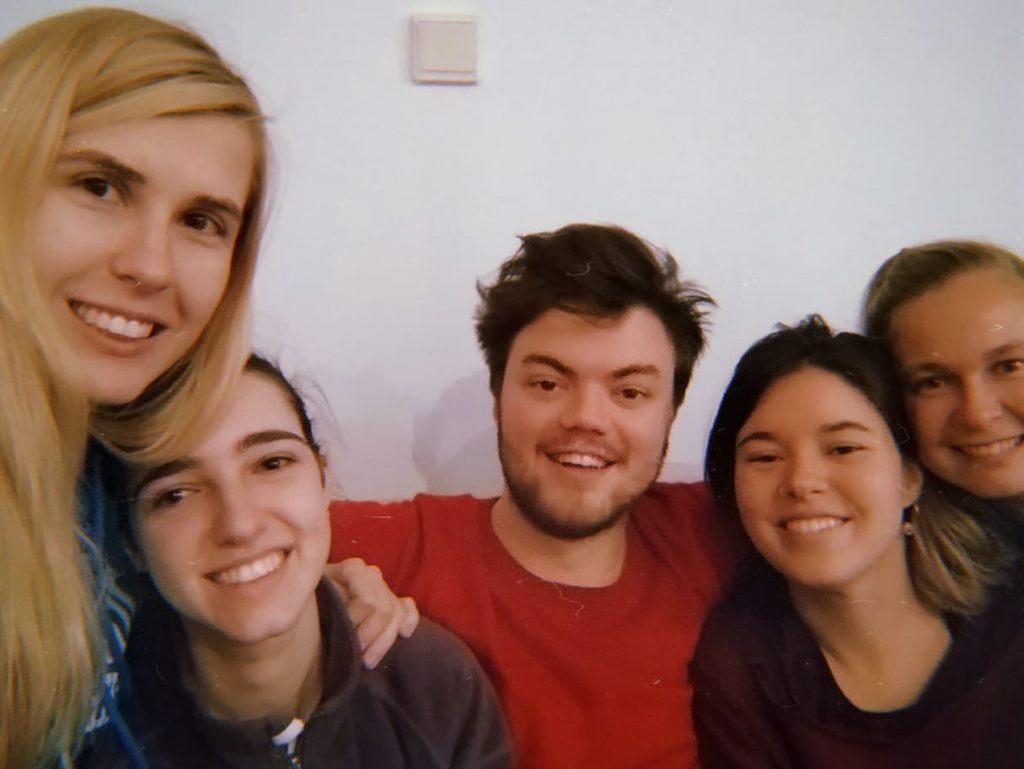 In my smaller reflection group, I felt that I can be really open and speak my mind. It required a portion of frankness and the ability to be vulnerable. And it had not always been easy fo me in the bigger group but surely the interactions in the smaller one, my reflection group, made the whole training and all the feelings happening inside me easier.
To conclude I would like to emphasize that the training course "Be the Change" had been designed and led using experiential and non-formal learning methods, therefore, one´s learnings might be totally different than other ones. Not really knowing what do I mean here by "experiential and non-formal learning"? Then I would like to encourage you to apply for the very next project that you feel fits you. Make the step, apply and be the change!
Petra Bilíková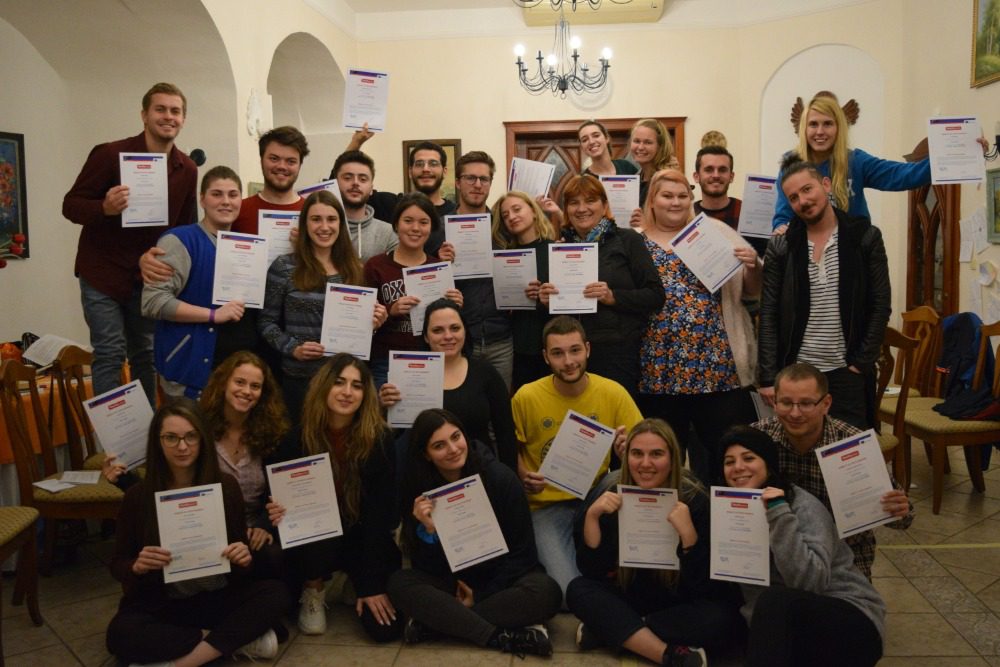 The project was funded through the Erasmus+ programme.