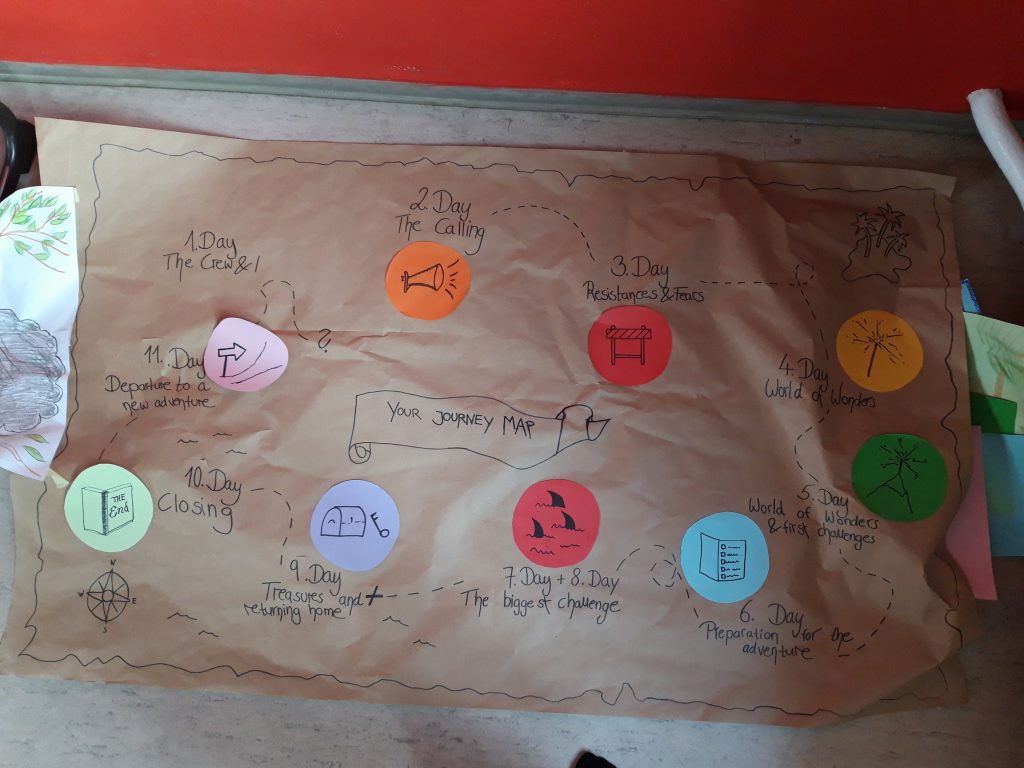 ENCOURAGE YOURSELF – CAN YOU?
During 10 days in September, I had the opportunity to participate in the Erasmus+ project named EnCourage which was focused on youth exchange. It was held at nice and peaceful place in nature, not far away from the capital city of Germany – Berlin. In total, 49 people have involved in the project: 36 participants from 9 European countries (Bulgaria, Czech Republic, France, Germany, Hungary, Latvia, Portugal, Romania and Serbia), 9 group leaders (each from one country) and 4 experienced facilitators.

The project was aimed at finding the courage and purpose to travel, overcoming resistances and fears, improving the way people deal with uncertainties and challenges as well as connecting with other cultures. It also integrated interesting approaches, methods and exercises such as positive and humanistic psychology, adventure-based learning, gestalt work and systems, nature education, intercultural psychology, theatre and dance education, bodywork/embodiment, mindfulness research, various experience-based coaching techniques, other non-formal learning methods and games. All of the above-mentioned approaches, methods and exercises were part of the archetypal story pattern "The Hero's Journey" that accompanied us throughout the whole project. Each day was dedicated to the different topic such as the crew & I, call to adventure, resistances & fears, a world of wonders, first challenges, preparation for the adventure, the biggest challenge, treasures and returning home.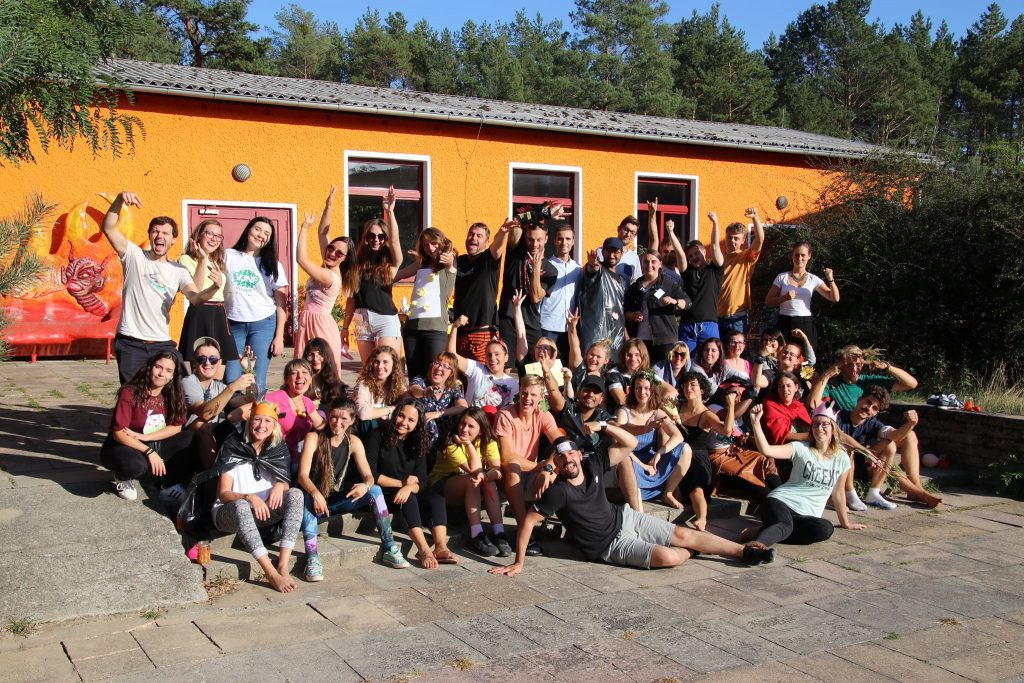 Every day in the morning we met in the training room where we usually started with a short meditation, and then there was a scope for feedback from the previous day where everyone could comment. For the rest of the day, we were engaged in various activities related to the topic of the day. Since the activities were based on non-formal learning, it was up to each participant to learn from them. If more people were involved in some activity, we were always with someone from another country, which was great to practise English. The highlight of the project was a 3-day outdoor activity.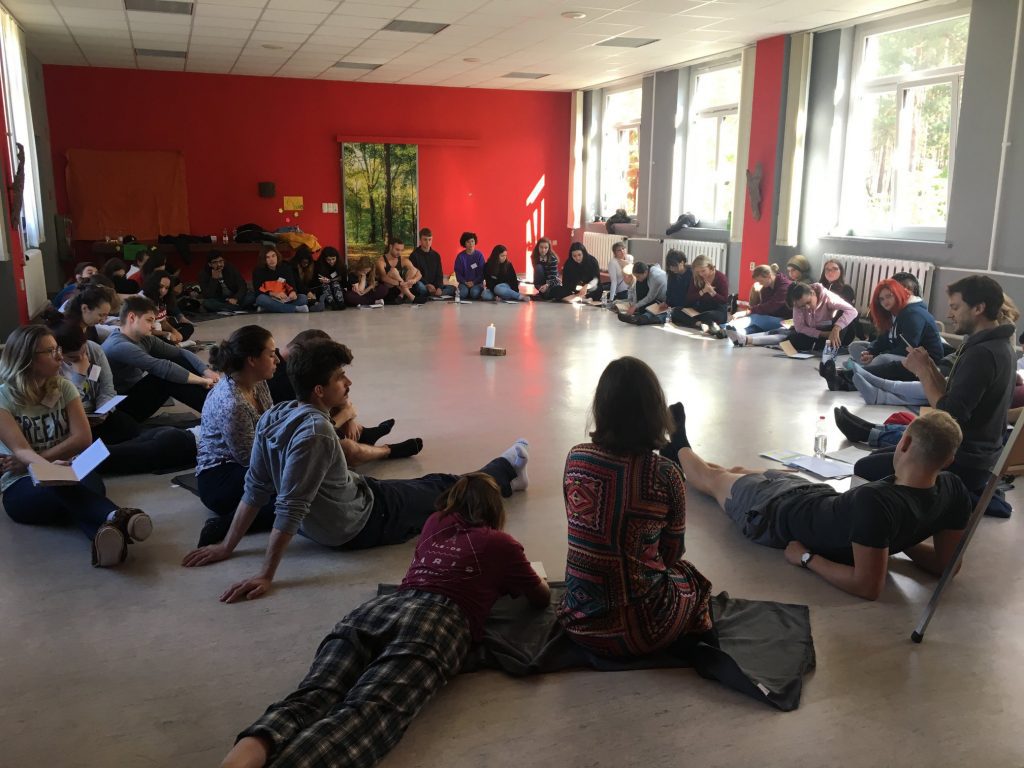 Probably the biggest challenge during the whole project for me was to complete this 3-day outdoor activity and I am proud of myself that I managed to do it. The task was simple, to get to Berlin. However, each of the 9 formed groups had a limited budget and had to plan everything regarding travel such as transportation and accommodation the day before departure. In the end, it was an incredible adventure full of challenges, both those we should have met as a group (which I enjoyed so much) and my personal ones. As a group leader, I had the opportunity to experience what it is like to lead an international group of people and take responsibility not only for myself but also for others. During these 3 days, I stepped out of my comfort zone, tested both my strengths and limits, discovered plenty of new places, tasted new dishes, met different people and became closer to other participants of the project. During this short adventure I also came to interesting findings:
Although I am more of a type of person who likes everything planned and knows what to expect, so when it happens sometimes that things are not what I want them to be, keep calm and trust the process.
Trust was also one of the topics discussed during the project and I was lucky to be surrounded by people I could rely on and with whom I felt safe, even though we knew each other for about a week.
Taking risks sometimes pays off and the main thing is never to give up because when there is faith (and friends), everything is possible.
Concerning the whole project, I have mostly positive feelings from it. I can use some adjectives to describe it, such as amazing, intensive, beneficial, enriching, unforgettable, inspiring… I am very grateful for the chance to participate in this really meaningful project because it helped me a lot in my personal development and fulfilled my expectations. In 10 days I learned so much about myself, mainly because of the various activities we did during the project. I am also more motivated to travel somewhere on my own. Last but not least, I am very glad that I met such great people and found good friends in some of them. Each one is unique and I learned a lot from each of them.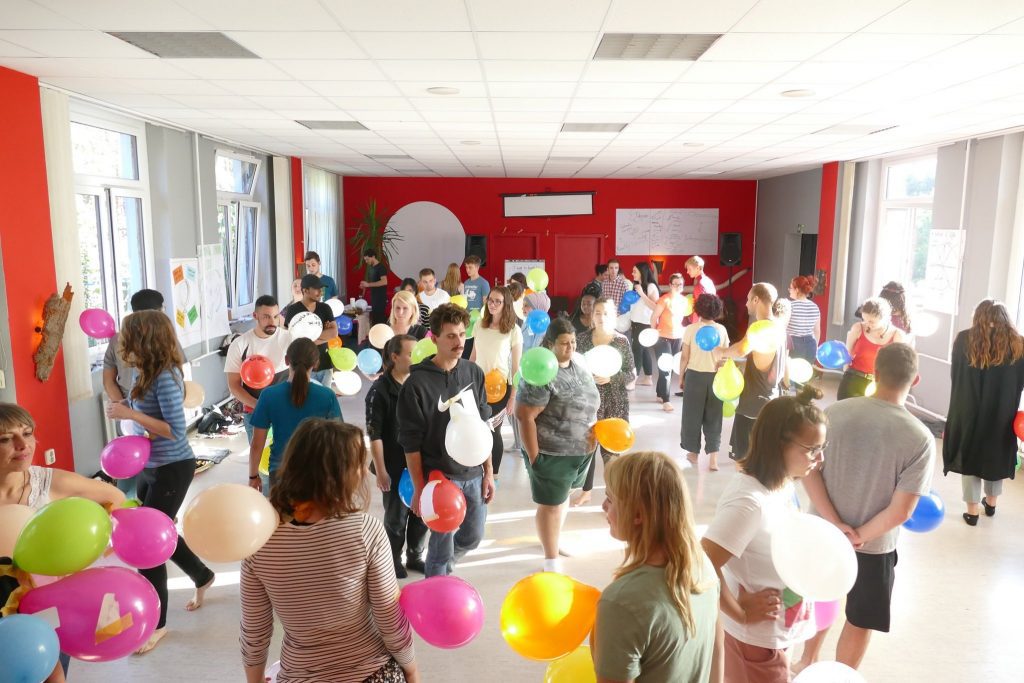 Sometimes we have to step out of our comfort zone to see what a wonderful world is around us and how many things we can learn about ourselves as well as to overcome our fear.
Šárka Doležalová
The project was realized and funded through the Erasmus+ programme.