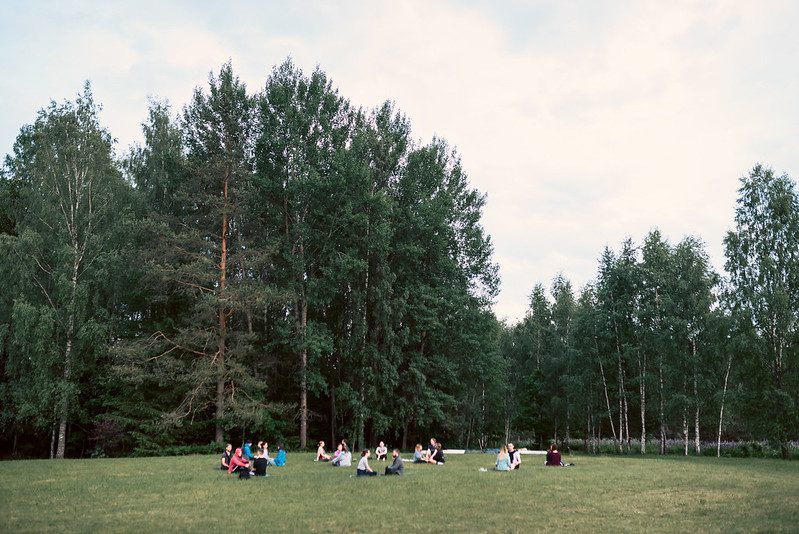 I am Being – a project about mindfulness, meditation, connection. During this 10-day project, we tried how it is to live in a small community of people and close to nature. We observed how it is and what it means to be creators of our own reality. It was a time for self-exploration and connection to others, a time to stop and look deep inside of us.
It all started when the participants from different countries met in Riga, capital of Latvia. I remember well the first moments – eating refreshing strawberries in the hot summer weather surrounded by strangers in a strange squat-like place. At that moment, I didn't imagine closeness we would feel a couple of days later!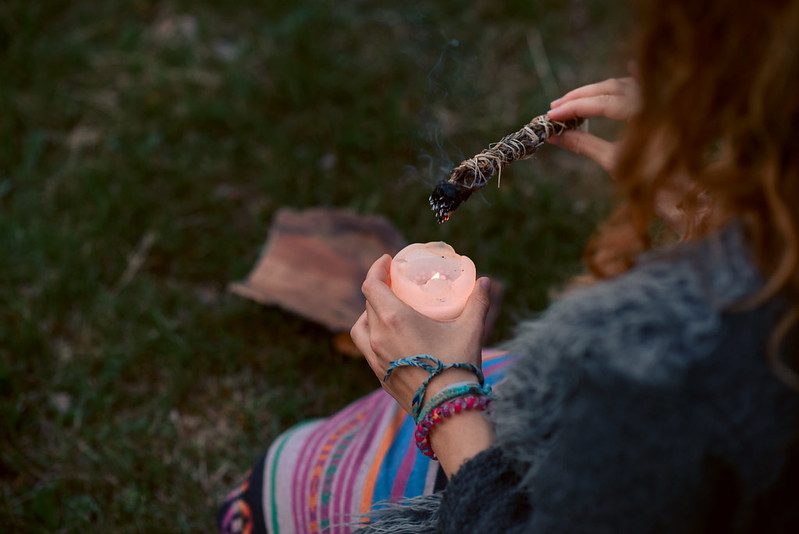 From Riga, we took a train to a little town nearby where we were welcomed by our dear organizers. They provided us with a map and food, and we started a journey on our own. We were supposed to walk through the woods without our phones and reach our destination – Rites, the lovely peaceful place in the middle of nowhere. This was the first challenge, which we successfully passed in 5 long hours. Along the way, we had a chance to get to know each other and observe the beauty of Latvian forests.
The upcoming days were long and full of activities. There certainly were situations that were not easy to swallow, everyone had to deal with his or her own hidden wounds that were slowly coming to the surface. But there also were moments of pure Being, enjoying life and peacefulness of Rites. We had the best cook who surprised us every day with delicious vegetarian dishes. The challenging moments and the joyful ones were well balanced, keeping one's mind both rested and stimulated.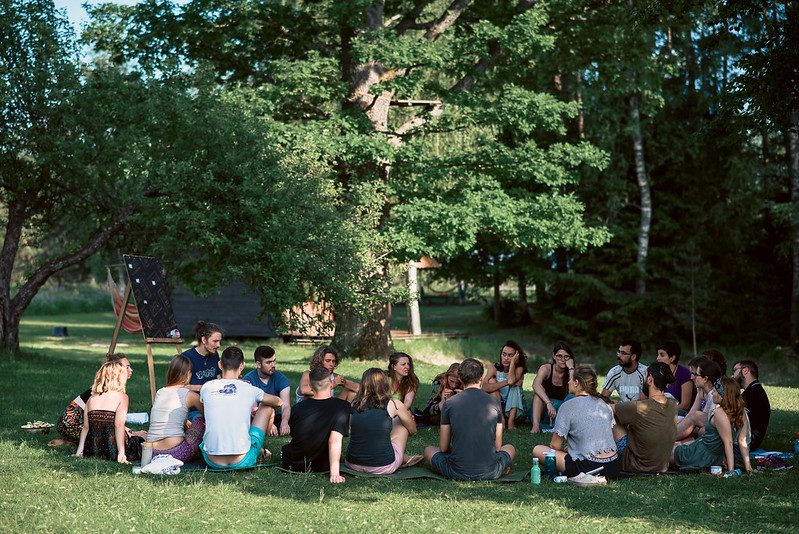 I believe we all experienced some form of transformation during this time. I am Being gave us the so much needed break from the busy lives. It brought us beautiful energy of mother nature. I would recommend the project to everyone open to exploration, interested in self-growth and prepared for a really unique experience.
The project was realized and funded through the Erasmus+ programme.