Jitka spent a year on EVS, with organisation YOUnet. How does she reflect on her stay, being back home now?
EVS is not just an important item in the CV. EVS is a lifestyle. It is an experience that will give you a lot of memories for your whole life. It will teach you to live alone, by yourself, work with other people with other cultural habits, change your life in the better way and give you friends for all of your life.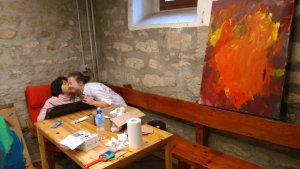 I spent my EVS in Italy. I worked in a day care center with people with mental disabilities. I focused mainly on work, where I felt great. All of the energy, what I left at work was returned to me 10 times more. I even thought about staying in Italy after my EVS project.
But I had to return to the Czech Republic to finish my university in Brno. And what will happen after my studies? We will see!
Although I did not speak Italian, and at first time I could say only "pizza" and "buongiorno",  they all supported me and tried to help me with the practice and the teaching new words. I also realized the importance of body language and facial expression. I left Italy with "almost" fluent Italian (I managed to talk and understood almost most of the expressions). But none of that could have happened if I did not hear Italian every day, if I did not attend courses and if all of them spoke English in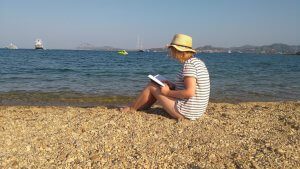 my work. It was a big fight from the beginning, but all the embarrassing moments showed me, that if someone wants and tries, he is always successful.
And so, I would like to recommend EVS to everyone. Those who do not know, what they will do in the future, but also those, who are absolutely sure, that they will have a perfect life. Because the situation, you do not expect, will teach you the most in the life.
Jitka Novotná

The project was realized and funded through Erasmus+ programme.