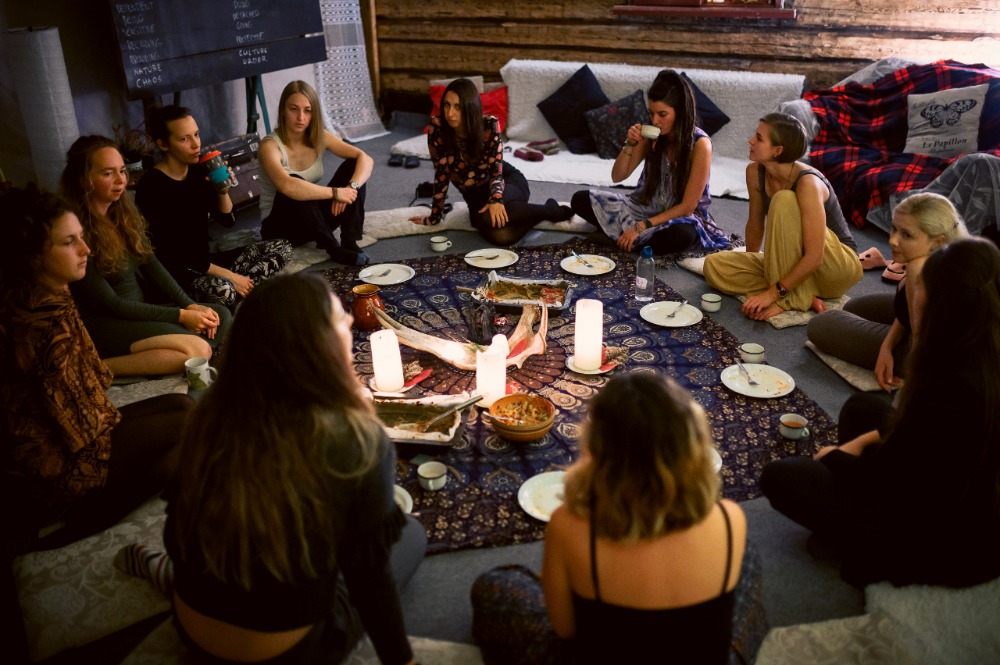 I've been interested in a self-development for a quite some time and that's why I was touched by the deep experience that my friend went through on Erasmus + project called I am being in Latvia in summer 2019. So when she sent me a link on a very similar project I applied immediately. After a short time, I got the acceptance mail from organisers and I started to look for the flight tickets. I still thank myself for the foresight that I had when I was booking flight tickets for 3 days earlier to spend some alone time in Riga, capital of Latvia, to prepare myself what was waiting for me.
The project La luna Illumina totally exceeded all my expectations from the beginning to the end. The whole program was created as one big challenge that enriched me immensely and took me closer to myself. I have never been part of any program that would bring me such value for so little money. We have invested there something completely different… our attention, patience, will, courage and humility.
Our project started on a place that I wouldn't call otherwise than one big squat, from what I had mixed feelings. Fortunately very quickly we started to connect with other participants from 4 different countries (Czechia, Greece, Spain and Romania). And I think that cooking goulash together was the main reason for that. J After that we took a train to nearby little town where we gave over our big luggage and cell phones (this 8 days digital detox was for some people a big challenge and not everyone went into this), we got a very basic map and we set out on a track through forest towards our accommodation. This way we have gotten a very strong base for building relationships in our little community already the very first day. During track we had the opportunity to get to know each other better and when the dark came and started to rain I was surprised how simple we got through this challenge. By cooperation, communication and openness we have successfully found the right road (and it didn't take an eternity). When we have arrived all wet, frozen and exhausted, we were grateful for our sleeping bags and we went to sleep.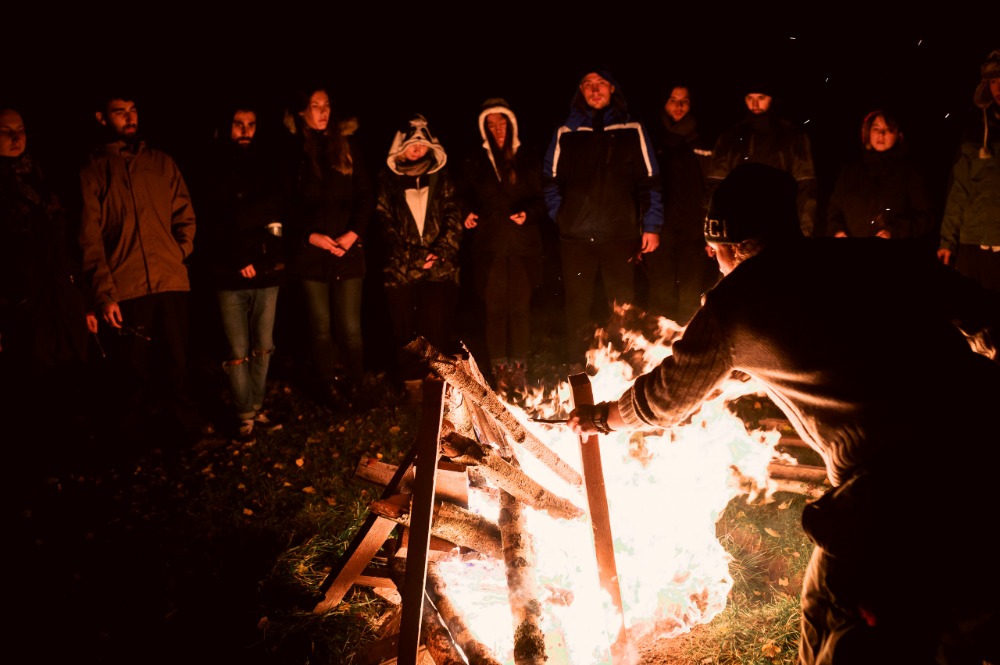 The next morning we have started to explore where we have actually arrived. We were sleeping on the floor under the roof (all 18 people) in one big cottage. There was one big social room for us and the kitchen where were our personal cook creating for us delicious and healthy meals (almost everything vegan) every day. We were eating 3x per day outside under the tent maybe 100m next to our cottage where we could chill in hammocks by the fireplace. For some participants, it wasn't a very comfortable place to stay in for 8 days, especially when you had to cut the wood and make a fire in a boiler to get a hot shower, but at the end of the program, we were all grateful especially for these tough conditions.
La luna illumine was a project, that was teaching us the community life. We were separated into small groups (tribes) and each day we were taking care of our common space. We were falling asleep together, eating and being together almost 90% of the time. It was very intense and beautiful. Every morning after short sharing circles we have had some session, during which we were taught how to find inner balance in our daily lives. There was also a silent time for reflection that was following after lunch that we have prepared and cleaned together and then afternoon session and evening program. It was very intensive 8 days, during which we were turning our attention into ourselves and discovering various aspects of our being. Me personally I have discovered my inner freedom and had enough space to dive in it. Most of us have touched things that are hidden deeper inside of us during this program, so it was opening the trust, love, understanding and care among us.
La Luna Illumine was a project, that I will never forget about and for what I will be coming back to in my thoughts and heart. The organisers have made a lot of work and gave out a lot of their energy before, during and even now after a project when we are going through the integration part that is usually forgotten on projects such as this was, even if it's one of the most important parts of inner work. I am full of gratefulness and I am looking forward to a similar experience.
The project was realized and funded through the Erasmus+ programme.