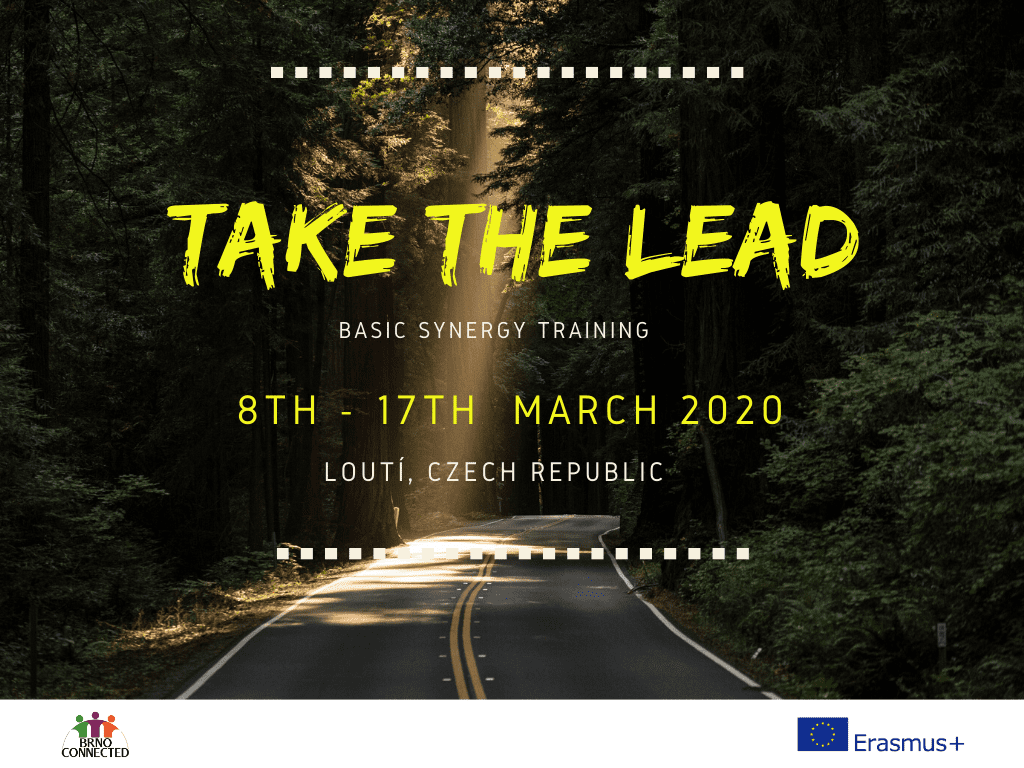 8-day international training on the topic of leadership. Do you want to be more confident in the role of the leader? Become more aware of your own strengths which you can build upon when working with people? Be more aware of the values that are improtant for you and find inspiration in yourself and in others? Be more proactive and initiative in teams and projects you are part of? "Take the Lead" might be for you.
The training offers an intensive programme to those who are or will be in position of youth leaders (working with teams, organising and leading youth activities, workcamps, workshops, volunteering programmes, etc) and are looking for empowerment in this role.
With this training, we want to empower you in "taking the lead", being initiative and having courage to start new projects, bring change and create impact in your organisations, teams and communities.
It consists of a series of intense personal development processes, that are highly non-formal and experiential. During the programme we are dealing with topics and concepts of automatic behaviours, patterns, inclusion, cooperation, communication, authenticity, integrity, accountability and much more. If you are willing to learn and go for it, you will have the chance to expand your own limitations, maximize your creativity and create the results you were stopping yourself creating before. This all requires your full participation, commitment and openness to a specific approach.
The programme is using a method called "basic Synergy training" – it is an intense experiential programme that requires your full participation. Check the infopack for more info and decide if its for you or not.
You will become part of an international group consisting of 30 youthworkers, volunteers, trainers,..coming from the Czech Republic Hungary, Italy, Bulgaria, Greece, Lithuania, Spain and Croatia.
Participants´profile:
You feel attracted to the topic of the training and it is relevant for you
You are over 18 yrs old
You are a youth worker (young activist, peer educator, volunteer, mentor, coach, trainer..), NGO staff (NGO manager or colleague, leader, office staff…) or representative of formal education (teacher, assistant at school, ..)
You are physically and mentally ready to take on 10 – 15 hours per day of programme (including meals and breaks)
You are highly motivated and willing to actively participate during the whole project
You are able to work in English
PROJECT DATES: 8. – 17.3.2020
PARTICIPATION CONTRIBUTION: 5O EUR
APPLICATION DEADLINE : 12.12.2019
VENUE: ecocentre Loutí, the Czech Republic
The project is funded through Erasmus+ programme which means that food, accommodation, programme, materials and travel costs according to the given distance bands (check infoletter) are fully covered.
More info: Infoletter
Application form : click here
Funded by the Erasmus+ programme of the European Union.