Finally RestARTed!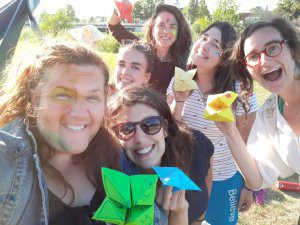 Quit job. Move your stuff to a storage room. Rent your place. Pack your bags. Ready, steady ,go!!
This is my late June. A few months before summer time I decided that I needed a change,  leave Prague and start a new chapter of my life. A training course called RestART, focusing on personal development
through art and happening at the beginning of July in Ommen, Holland, seemed as a good idea to start with. Embodied techniques, arts, theatre, dance. I love all these things. So I applied and HURRAY, I was accepted 🙂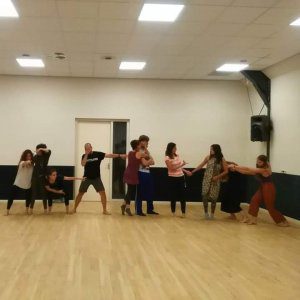 And it was amazing! A week of pure pleasure – Olde Vechte Foundation venue invites everybody for reflexion and learning. The premises are surrounded by a little forrest, it has a former barn, used as a training room. However, we did not really need a flipchart and markers – most of the learning and activities were done through personal experience. Each day had a topic (eg. silence, connections etc.) and all activities were there to help us explore it. We moved, we danced.
The activities were inspired by very different approaches  – anything from butoh dance to guided meditation. There was a huge emphasis put on self and group reflexion, all of us had possibilty to lead a reflexion and also suggest workshops for the evening.
After the training, I felt ready to face the new episodes of my life. Thanks to Veronika, Despina and Lena and all the Olde Vechte team, we had possibilty to stop, take a deep breath, reflect and get RestARTed.
Lucie Prišovská

The project was realized and funded through Erasmus+ programme.